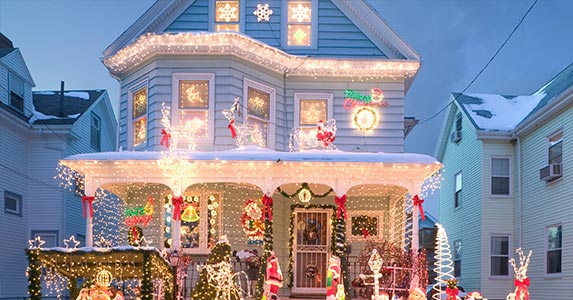 You may assume the busy holiday months aren't an ideal timeframe to be looking for a new home, but there ARE some advantages worth pointing out.

If you're house hunting over the holidays, you're likely a serious buyer with an immediate need. Perhaps you're relocating for a new job opportunity. Or you're experiencing a personal life change. Regardless of the reason you're looking to move… let's look at some of the advantages to buying to a new home during this time of year!

Less Inventory & Competition

This one is obvious – there is less competition out there during this time of year. Less competition from other buyers during the holiday season may mean you'll be able to negotiate a favorable price for your preferred house. Also, holiday home sellers often have to adjust their price downward or make other concessions if they want to sell. Keep this in mind as you search for homes! Bargains may be available, and listed prices may be more open to negotiation.

Serious Sellers

People who have listed their homes over the holidays often have great incentive to sell (which is often similar to your reason to buy!). And – if a house has already been on the market for some time, that incentive is multiplied. You may be able to use this urgency to your advantage and extract a lower price and/or other concessions.

Faster Closing

Generally, all parties involved in a real estate transactions during the end of the year have a higher incentive to work quickly and efficiently. Lenders want to close their annual books, sellers want to move into their new home and get settled, and just like the sellers – you want to get moved in and settled in as well! Since all parties are typically motivated and there are fewer transactions taking place during this time of year, it should be easier to line everything up for a smooth and quick closing.

If you're considering buying a home this holiday season, call or text The Epps Elson Team at (317) 281-2575 or email us at info@eppselsonteam.com to begin your search.
You can also visit our website to search all current listings with our custom search tool… Happy Holidays!