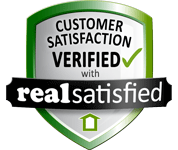 The Epps-Elson Team uses RealSatisfied to actively measure customer satisfaction and service delivery.
RealSatisfied, acting as an independent third party, requests feedback from customers on behalf of Epps-Elson at the completion of a transaction. Verified by Realsatisfied
We work from referrals. Your opinion means the most to us! Let us, and others, know how we did for you! You can review us on any of the sites below:
Find us now on NextDoor!